Our groups are where LIFE happens. We find out how to maintain deep relationships, learn to live in light of all that Jesus has done for us, how invest in one another, and how to love others well.
Find LIFE in a small group as we nurture, encourage, model, serve, and live out God's Word together. Our adult LIFE Groups gather throughout the week in different host homes throughout Midlothian and even remotely on Zoom. So whether you are social distancing or meeting in person, there is a place for you.
Whether your marriage is good and you want it to be great, or you're at rock-bottom and wonder if there is hope, Re|Engage is a safe place to grow in your marriage. Re|engage offers hope to marriages by helping couples move toward oneness through stories of grace, teaching and small groups. Each week you will hear from people whose marriages have been transformed, learn practical ways to grow in oneness with your spouse and gain insight from others.  Registration opens in the Fall and Spring semesters. Childcare provided.
We all experience brokenness in life. At Re:Generation, we believe that anyone can experience new life and freedom by working through steps of healing given to us by God through the Bible. All who are tired, broken, or hurting are invited to come find recovery in Jesus Christ.
Re:Generation is 12-step discipleship through recovery. By working through these biblical steps within an authentic community, people have found freedom from substance abuse, codependency, pornography, eating disorders, depression, fear, control, emotional/physical abuse, same sex attraction, anger, obsessive thoughts and many other personal struggles.
We know that not everyone who comes to Re:Generation will enter understanding the Bible or believing in the God of the Bible. Re:Generation is a safe place for anyone to honestly process questions and doubts. Our prayer is that you will find the same peace that we have found.
God loves you. He wants to heal you and has a plan for you. All are welcome.
Cost of the class is $45.00 for materials.
Interested in registering for Re:generation but still have questions?
Our Sunday Communities are classes offered at 9AM & 10:45AM before our corporate gathering. There is a community for all ages.
Bible Studies: Looking to grow in Christ through a closer study of God words? Join one of our men's or women's studies.
We know women thrive in deep relationships where they are loved, known, encouraged. We can even partner you up with one of our ladies who can reach out to you before the event, help you get there, and be your personal host at the event. That way you know somebody before you ever walk through the door.
Men need to be connected and have deep conversations with other men. While titles like "Men of Integrity" or "Promise Keepers" sound good, to be authentic and genuine, these need to be fleshed out in community. Our Men's Ministry includes men of all ages and stages who want to walk with you through the journey of "life." They are encouragers but will also provide the accountability you seek in developing your relationship with the Lord. Join a Men's Bible Study and find out more about events and ways to connect here.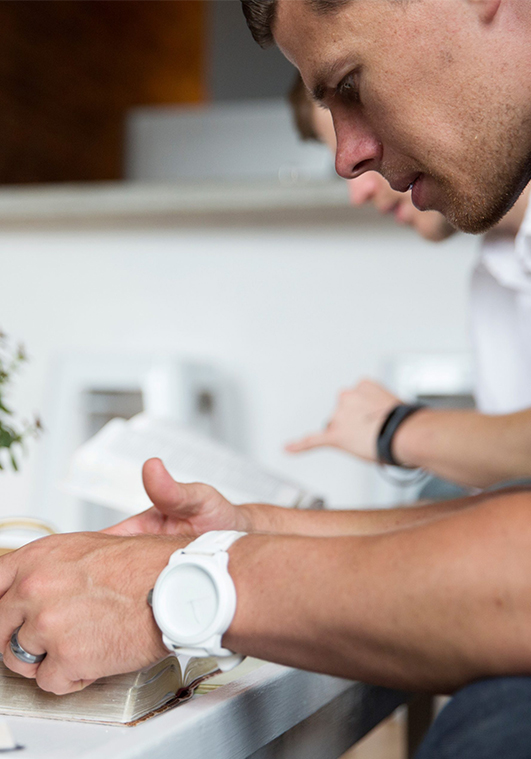 Believe. Belong. Build Up. Be Strong.
© 2020 Midlothian Bible Church