Young adulthood is full of transition. As a young adult, you enter into a much larger group of peers through work, education and training centers, not to mention places of faith where a person's age and experiences can span decades.
Young adulthood is also one of the greatest times of life, and it is usually full of change and growth. This can make it difficult to figure out where you belong.
We want to offer a place for you to grow together in Christ. If you are searching for connection and are between the ages of 18-29, you are welcome to join our young adult ministry. Our hope is that you will find that place of belonging right here at MBC. Join us for The Gathering – a place for all young adults. A place where together we can seek and find community. A place where God's truth can help us conquer our anxieties about "adulting." A place of freedom from fear and judgment. A place to find true joy. We look forward to connecting with you.
The Gathering
Our Young Adult Ministry is open to all ages 18 - 29.
We meet on Sunday evenings @ 6PM
Want to connect with us? Go here to join our online community, here at MBC.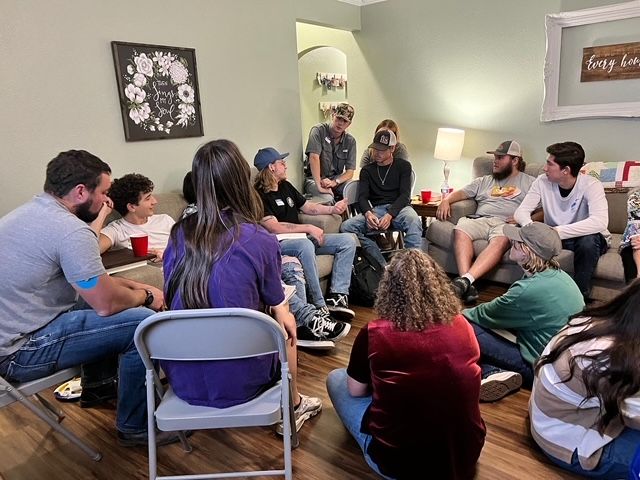 Believe. Belong. Build Up. Be Strong.
© 2020 Midlothian Bible Church