Jesus not only wants to make Midlothian a better place, He's good news for people all over the world. Find out how you can impact the world, join us on a mission trip, and support those called to move their families around the world to share the good news of Jesus.
Want to know more about helping out in one of these areas? Send us an email and we'll get you all set up.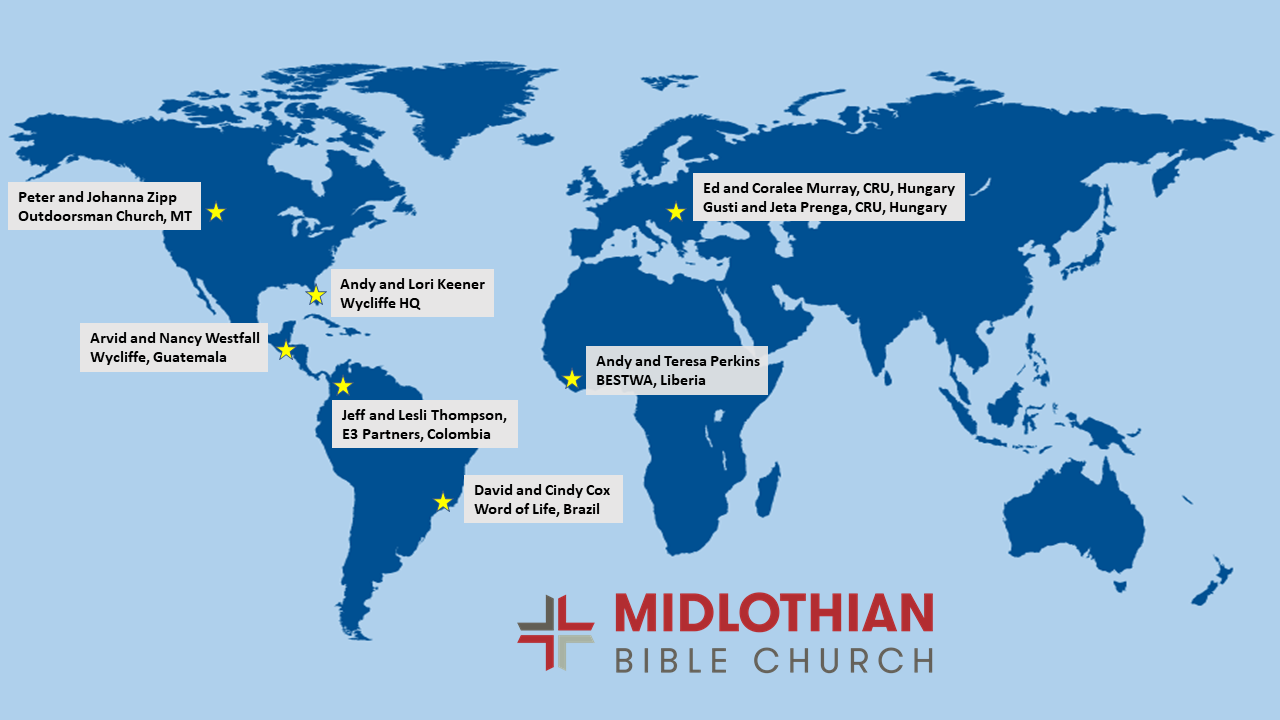 Missionary Families We Support
North Texas Food Bank & Venus Prison ministry 
Mission Spotlights!
North Texas Food Bank disaster relief mobile pantry will be in the MBC main parking lot on Sept. 9th from 9:30AM to 11:30AM.
There are no income or residency restrictions.
To volunteer to help please go here.
Christmas in July! Venus Prison Ministry provides gift bags for inmates at the Sanders Estes Unit in Venus Texas each year. For many of these men, this is the one gift they will receive. Help share the love of Christ by giving! Designate your gift to "Christmas in July-Venus". Contact Bill Curry for more information.
Believe. Belong. Build Up. Be Strong.
© 2020 Midlothian Bible Church