Welcome!
Our mission is to help grandparents understand and embrace the impact of their biblical role.
Studies show that grandparents are the second most influential people in their grandchildren's lives.
74% of grandparents say this is their most important role in this season of their life.
95% of grandparents say they have never heard a sermon or attended a class to equip them for this role
Attend a  Grandparenting Matters Seminar.

NEW 6-WEEK SEMINAR with Steve Curtis STARTS SEPTEMBER 13 

 6 weeks of learning ways in which to become an intentional Christian Grandparent!

Topics included in the seminar were:

Vision - The Amazing Influence of a Grandparent

Foundation - What the Bible Says About Grandparenting

Strategy - Reaching the Heart of Your Grandchild

Obstacles - Overcoming the Barriers of Distance

Application - The 8 Best Practices of Christian Grandparents

Commitment - Becoming an Intentional Christian Grandparent

Check back to find out when we will be hosting another session!
2023 Legacy Grandparenting Summit - October 19-20, 2023
 
Live in Dallas, TX at Oak Cliff Bible Fellowship
 
Livestreamed to hundreds of sites across the U.S.

Online Opportunities
Grand Monday Nights
National weekly webinar airing on Monday evenings @ 7PM with a replay offer during the week and messages on demand. The National program is presented by Legacy Coalition and is available here.
Live Events
Legacy Grandparenting Summit -  in Dallas!
Experience the only national conference on Christian grandparenting. Go here to find out more.
Legacy Coalition Blogs
Online Articles on Grandparenting that encourage, provide advice and share creative ideas for activities with your grandchildren. click here.
Legacy Podcasts
Sessions with Nationally recognized speakers like Dr. Gary Chapman, Josh McDowell and more who cast vision and teach transformational principles. click here.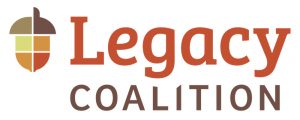 Believe. Belong. Build Up. Be Strong.
© 2020 Midlothian Bible Church