Weekly Update – April 15, 2020

Hey, MBC Family!
Sermon Recap:
Choosing Faith Over Fear: Rejoice! Because He lives, you also will live!
Key Passage: John 14
Setting: The Last Supper
Reasons not to fear? Jesus' promises!
To prepare a place for them in heaven (v2)
He will return from heaven one day (v3)
He alone is the way God (v6)
He still has great works for them to do (v12)
A Helper, God the Holy Spirit, will dwell in them (v16-17)
The promise of Resurrection
Resurrection of Life (John 5:25–29)
Resurrection of Judgment (Revelation 20:12-15)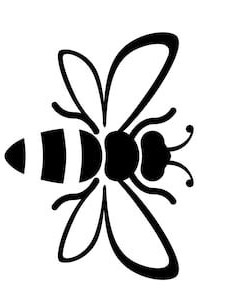 The most memorable illustration for me from Pastor Matt's sermon on Sunday was about the bee in the car.  If you don't remember, Matt told a story about a father and his young son who were out for a drive.  A bee entered the car which caused the son to scream and cry with fright—worried that the bee would sting him.  The father grabbed the bee in his hand, shook his hand violently, and then let the bee go.  The son started crying again, worried that the danger had returned.  The dad turned and told the son, "You don't have to worry anymore, son.  The bee can only make noise now.  He can't sting you.  See here!  He left his stinger in my hand."
What great hope that should be for us!  We don't have to be afraid of death any longer. Jesus removed its painful stinger with His own suffering and death on the cross.  It allows us to say, "O Death, where is your sting?"  (1 Cor 15:55) But even better–He didn't stay dead!  His resurrection is a demonstration of God's amazing power.
In light of the festivities that surround Easter, we may sometimes forget the significance of the resurrection.  I know that I tend to favor Christmas as my favorite holiday.  But really for believers, Easter should be the preeminent holiday. Our faith is based upon the resurrection. If the resurrection didn't happen, Paul says, "We are of all people most to be pitied" (1 Cor 15:19).  As we sang on Sunday, death was arrested by Christ's resurrection.  Death could not hold our Savior. And Christ promised to go on ahead and prepare a place for us.  A place with no more death or suffering of any kind.  The resurrection is like earnest money. The resurrection proves God has the power to do what He says. 
And what exactly does He say?  For those who are weak and weary, God promises to give you strength (Isaiah 40:31).  To those who are worried about our financial future (many of us), God promises to provide for you (Matthew 6:24-34). To those who are anxious (most of us), God promises to give you peace which surpasses all understanding (Phil 4:6-9).  For those who can't overcome feeling guilty about mistakes you've made in your past, God promises that He has forgiven you and cleansed you from all unrighteousness (1 John 1:9).   He also promises that He has removed our transgressions from us as far as the east is from the west (Psalm 103:12).  We can have confidence when we read in Romans that He will cause all things to work together for good for those who love Him (Romans 8:28). The resurrection is the power behind the rainbow in Genesis 9.
Noteworthy–
If you follow our MBC Facebook page or Instagram account, you probably wondered what in the world we were doing with that weird apparatus in the sanctuary this week. That wasn't a springy go-cart, it was a special lift. Someone donated funding to get new lighting (presumably to help keep Matt from looking like he has a halo when he brings the Word to us via video on Sunday mornings), and Kevin Martin was helping to adjust the beams of light.  May I thank those of you who see needs and look for ways to help meet them here at MBC!  We are so grateful for you!
On a similar note, I have to give a "shout-out" to our MBC Kids and Students ministries!!!  Last Sunday, the MBC Kids Ministry undertook the task of "egging" homes of our children with candy, treats, and tokens representing the resurrection message.  It was an enormous undertaking, and they pulled it off with finesse!  Check out the Midlothian Bible Church Kids Ministry Facebook page to see pictures of children celebrating Easter even while being under quarantine. You'll be encouraged, for sure!  In addition, MBC Students pulled off its first ever communal "Movie Night!" last Friday evening!   Kudos to the volunteers that delivered snack bags to the doorsteps of homes of students in 6-12th grade, and then wrangled up them all up to watch the same movie at the same time.  It has been inspiring to see the creativity of these workers as they strive to keep children, teens, and young adults feeling connected to the body here at MBC.
To Sum Up—
The resurrection is what gives us hope. It is the power that takes the sting out of death and anything else that might be causing us to fear right now. And it is also the power that is constantly at work in us (Ephesians 1:19-20). Everything else is just noise.
Noteworthy:
In service to Him and to you,
Heather Hogue