Weekly Update – April 8, 2020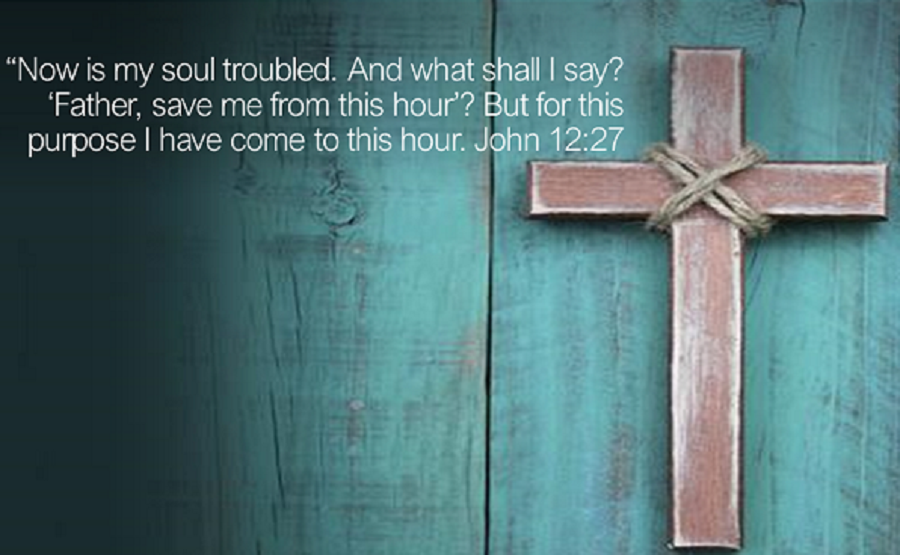 Hey, MBC Family!
Sermon Recap:
Choosing Faith Over Fear: Utilize Your Helper
Key Passage: John 14: 15-17
Jesus Understands:
"Now is my soul troubled. And what shall I say? 'Father, save me from this hour'? But for this purpose I have come to this hour. John 12:27
Utilize your Helper, the Holy Spirit
Trust in Christ your Savior
Set your minds on things of the Spirit
Finally, brothers, whatever is true, whatever is honorable, whatever is just, whatever is pure, whatever is lovely, whatever is commendable, if there is any excellence, if there is anything worthy of praise, think about these things. Philippians 4:8
Walk by the Spirit
But I say, walk by the Spirit, and you will not gratify the desires of the flesh. Galatians 5:16
A story came to mind when I listened to Pastor Matt's sermon again. It was from when I was about thirteen years old. That year, I got a guitar for Christmas. This was before Google and YouTube, so I went to the used bookstore and got a book on how to teach myself how to play guitar.
According to the book, the first step in learning to play the guitar was learning how to tune the guitar. I remember sitting on my bed with the guitar in my hands. I plucked a string and then tried to match that sound when I plucked another string. However, a strange thing kept happening. When I turned the tuning peg to tighten the string and raise its pitch, the sound got lower. I couldn't figure it out, so I checked the book again. Yes. The book said, "Tighten the string to raise the pitch." So I kept tightening and tightening the tuning peg, but the sound coming from the string got lower and lower.
At the exact moment I realized I was tightening the wrong tuning peg, the string snapped and recoiled into my face not even a centimeter from my eye.  It left a painful, spiral-shaped welt on my cheek for several days.  The string's pitch wasn't getting lower and lower.  I was tightening the wrong peg.
I think this was the point when I decided the guitar wasn't the instrument for me (I ended up taking up the bass).  I needed help.  I needed someone or something to help me make the music I wanted to play sound good. At a minimum–I needed an electronic tuner.  Electronic tuners have a display. Some special tuners for beginners even show a picture of the neck of the guitar and the peg that needs adjustment to achieve the correct pitch (if the guitar starts out mostly in tune). 
This example came to mind because it reminded me of what Matt described as "walking in the flesh" instead of utilizing our Helper and walking in the Spirit.
Tuning the guitar like I was trying to do with no knowledge of what to do and without an electronic tuner can be like when I try and live in my own strength–when I walk in the flesh. I work harder and harder to do more or to be better. That's when the string that is my life gets tighter and tighter. I feel like I'm going to snap. And sometimes I even do snap—just like that guitar string. I apply too much tension and pressure to the wrong place—on the wrong string, as it were.
Using an electronic tuner takes the pressure away.  It helps diagnose the problem more efficiently and correctly.  It shows exactly what I need to do to make the guitar sound good, and it even gives me guidance on how to achieve the right sound.  This is like what happens when I rely on the Helper Jesus said was available to me.  I need to remember to walk by the Spirit by getting into and meditating on God's word.  Then my life–like a guitar–will get into tune. It will sound better overall.  And most importantly, He'll keep me from snapping.
Noteworthy:
This Friday, April 10th, we will be posting a Good Friday devotional from Pastor Matt at 4pm to our YouTube channel.  (click here) Please join in and watch with your family.  Pastor Matt will also be encouraging you to take communion as part of his message, so you might want to have some juice and bread handy to use in your own houses.
On Sunday morning, April 12th, we will be posting a pre-recorded Easter message on our YouTube channel.  Make sure you have subscribed or our channel, so you receive notifications as soon as we post this and any other content.
We so appreciate those of you who have continued to give during this time—both to the general fund and to the benevolence ministry. If you have questions about how to send in your tithes and offerings, please email the church office (click here).
We also appreciate hearing your praises and prayer requests!  Please keep sending them in to your small group leaders or directly to us by clicking here
Finally, many of our ministries have continued to connect with people despite the Shelter-in-Place order.  For example, MBC Kids has its own Facebook page where they stream lessons and post activities. Our MBC Student and Young Adult ministries, along with several Sunday School and LIFE groups, have found their groove using Zoom to meet virtually.  Please email the church office (click here) if you are having trouble using any of these applications or if you are starting to feel disconnected.  We are here for you and would love to help you get plugged into a group to help you find encouragement in these difficult times.
To Sum Up—
I know it's hard to keep track of which day is what in our "new normal," but during this week, try to take time to reflect on why Easter is so meaningful. Jesus died, but He didn't stay dead! God demonstrated His power when defeated death and brought His Son back to life. He confirmed His Word to be true and thereby showed we can put our faith in Him. As we remember Good Friday and then celebrate Easter Sunday, may we be thankful for the Helper He has provided us. You don't need to "tune your guitar alone." Utilize the Holy Spirit so God can make His beautiful music happen through you.
In service to Him and to you,
Heather Hogue