Weekly Update – March 10, 2020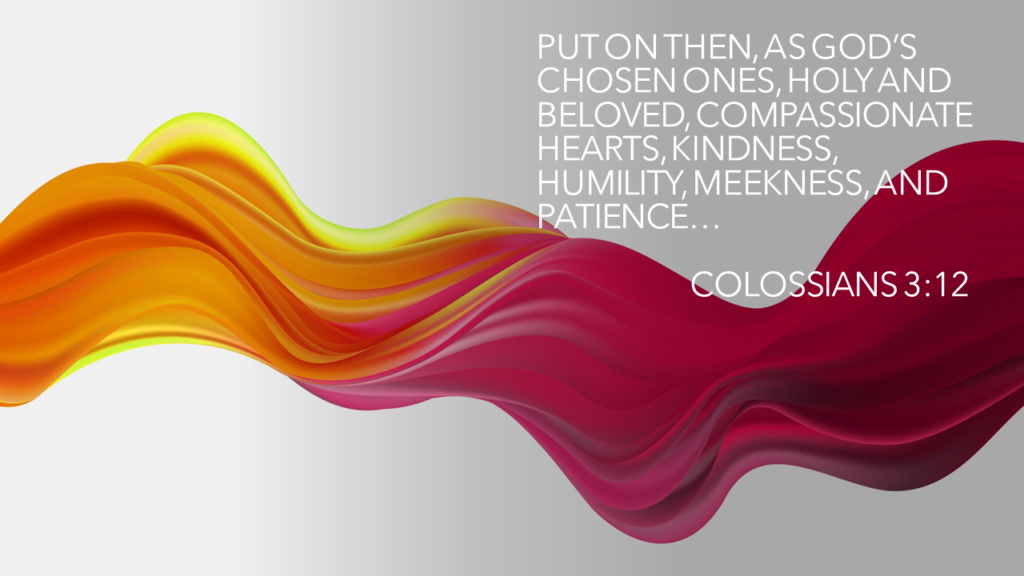 Sermon Notes: I think the most interesting item to me from Pastor Matt's message on Sunday was the Greek word in Mark 1:41 which the ESV translates as compassion: Σπλαγχνίζομαι–splagchnizomai I love to study words, and I love how Greek and Latin roots often transfer into recognizable modern words. Anthropology, antipathy, agriculture, democracy… all those words can be essentially "built" from Greek or Latin roots. I expected the word for compassion to be the same. However, that was not the case at all! Σπλαγχνίζομαι—splagchnizomai— when a person feels so moved by something that they can feel it deep in their stomach. Have you ever felt splagchnizomai for someone? Jesus felt it for the leper in Mark 1. But what does this feel like for us? Yesterday, while Mike and I were out working in the yard, our neighbor from behind us came out and struggled through tears to tell us his wife had passed away from a massive aneurysm a few days prior. I felt splagchnizomai then.

They had been married 38 years, and now he was alone. Even though he loves the Lord, he described how he couldn't even walk through his house now, how he hasn't been able to sleep for days, how a husband shouldn't have to bury his wife. I had no words. This world is not the way it is supposed to be. I felt sick for him. Splagchnizomai.

Another time I felt splagchnizomai was while Mike was in the Air Force. It was right around November, and Mike and his squadron had just deployed with little notice to an undisclosed location in the Middle East. We had three kids under the age of six at the time, and for once, they were all healthy. As wives, we would often use a phone tree to make sure everyone was okay while their husbands were away. I made my call to the next wife on the tree only to discover that she was stuck in her house with three sick boys, little food, and about to go crazy. I felt splagchnizomai then, too.

All the way down in my stomach. I knew what I had to do. I needed to go over, take her some hot dinner, and make sure she and the kids were alright. I just didn't want to do it. I didn't want to expose myself or my healthy kids to a new illness. But as I sat and struggled with what I needed to do, I came to the realization that the God who created the universe was big enough to keep my kids healthy if I made the choice to serve Him by visiting them. And even if He did not, He would be there for me if they did get sick.
Splagchnizomai.
I don't know if all these thoughts went through Jesus' hand when He reached out to touch the leper's hand. But I do know it would do us all a good to feel a little more splagchnizomai in our lives–toward our spouses, coworkers, unbelieving friends or relatives. We probably won't have to touch a leper, but may we trust that God will give us the strength to do so if He calls us to.
This Friday and Saturday, March 13th and 14th, women from MBC will be attending a "mini-retreat" for the Hope 2020 Conference at The Avenue Church in Waxahachie. I just checked, and there are just a few seats remaining if you want to join us to hear Liz Curtis Higgs and Lysa TerKeurst. Get your ticketshere. We hope you can join us!
Wednesday, March 18th, is our next Family Meal Night! Please register on the website or in Realm now for a yummy enchilada dinner and surprise Mexican dessert so we know how much food to prepare. $5 per person, $10 max per family suggested donation.
Opportunities for Service & Discipleship:
We will be putting on an Easter program for inmates and their children at the Venus Correctional Facility on April 4th. Then, on April 5th, we will have a church-wide picnic and Easter egg hunt. Both of those activities will require A LOT of candy. We would appreciate any sugary sweets you are able to provide for these events. Please bring donations of candy and/or filled Easter eggs to Heather in the church office or Lydia in the Children's Ministry wing of the building. Thank you in advance for your help!
Final Challenge:
Remember to pray at 1:11 each day for:
1 person to share your faith with
1 person to come to believe in Christ
1 person to personally disciple in 2021
And pray for opportunities to demonstrate splagchnizomai. May the Lord give us hearts of true compassion–especially for those who need it most.
In service to Him and to you,
Heather Hogue