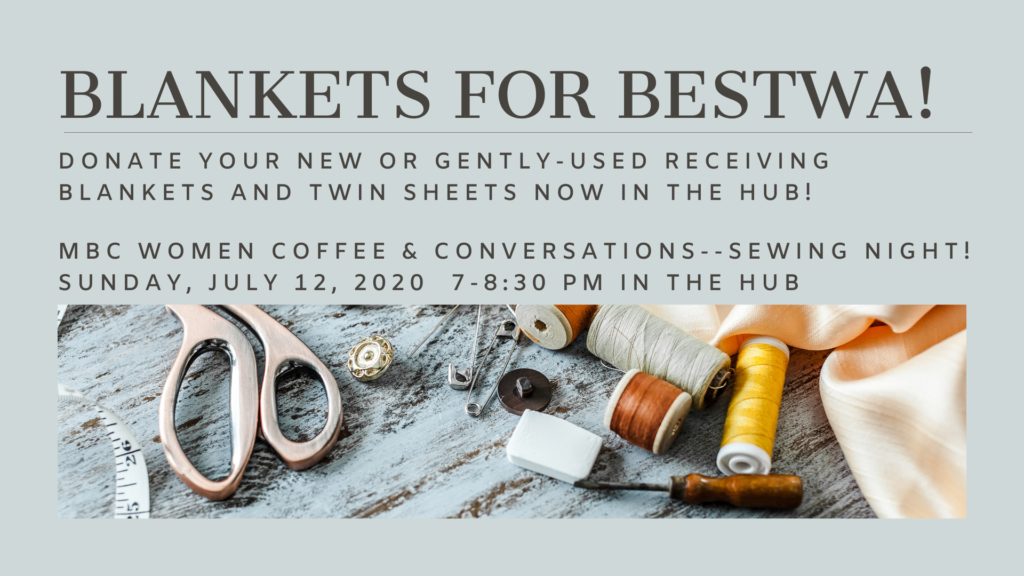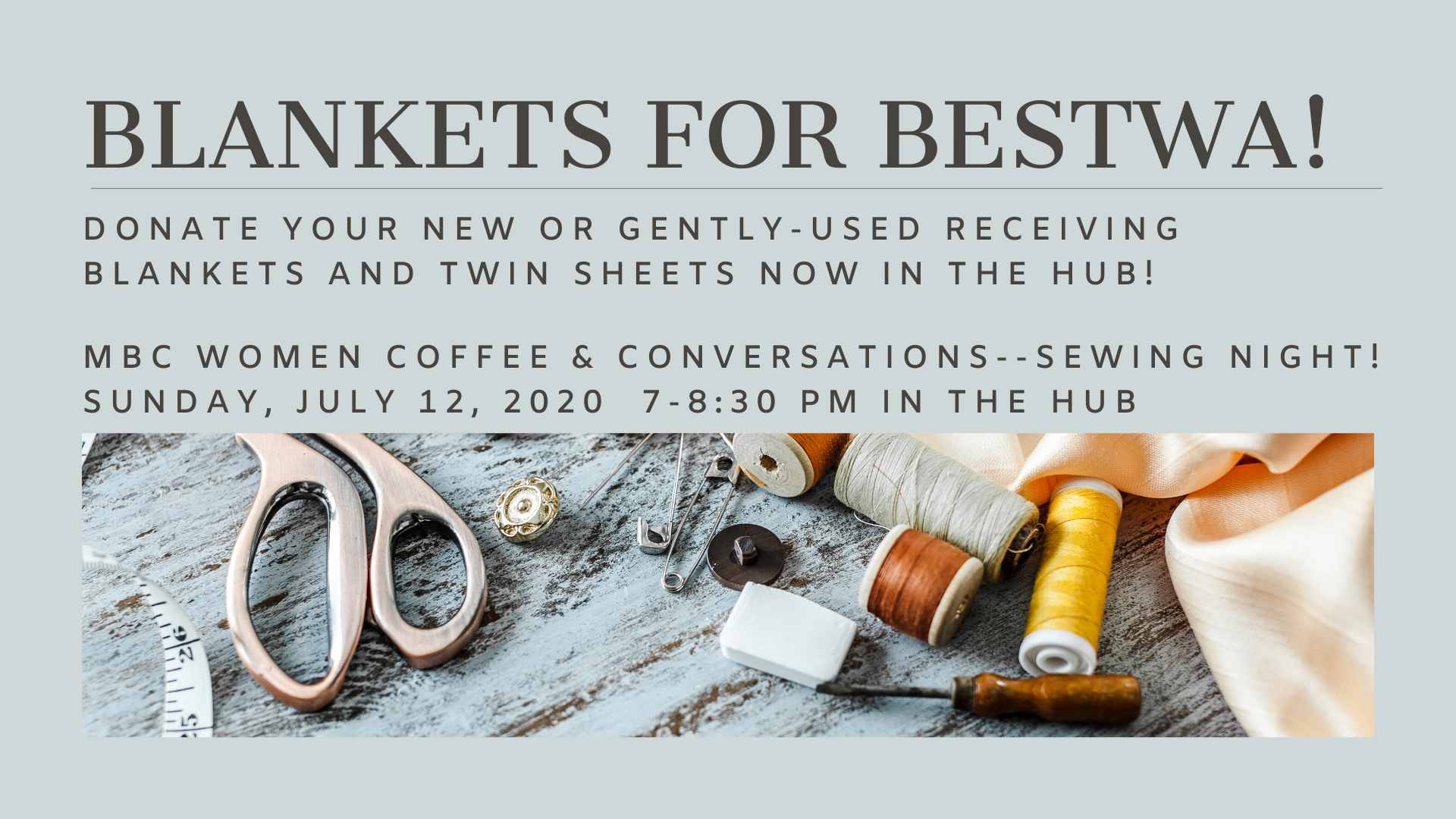 Blankets for BESTWA
BESTWA needs blankets, sheets, and other supplies for its clean birth initiative! Our goal is to provide 100 receiving blankets and 50 twin sheets for Andy Perkins to take on his next trip to Liberia which will be this September (Lord-willing). Please bring any of the following items to MBC over the next five weeks and put them in the "Blankets for BESTWA" Pack-n-Play display in the Hub:

New or gently-used receiving blankets (flannel preferred)
New or gently used twin sheets (cotton preferred)
Quart-size Ziploc bags
Rubber gloves
Single use Neosporin/antibiotic ointment packets
Hotel-size bars of soap
Stethoscopes (new or used)
Blood pressure cuffs

In addition, to support this initiative, the next MBC Women's Coffee and Conversation event will be a Sewing Night on July 12th from 7-8:30pm. You can hone your sewing skills or learn some new ones by making blankets here at the church! We will provide supplies & instructions on how to make basic blankets, as well as how to sew a quick nine-patch strip quilt. Register in Realm or on our MBC website for the "Blankets for BESTWA" event, so we have enough supplies and space for everyone.