Weekly Update – April 23, 2020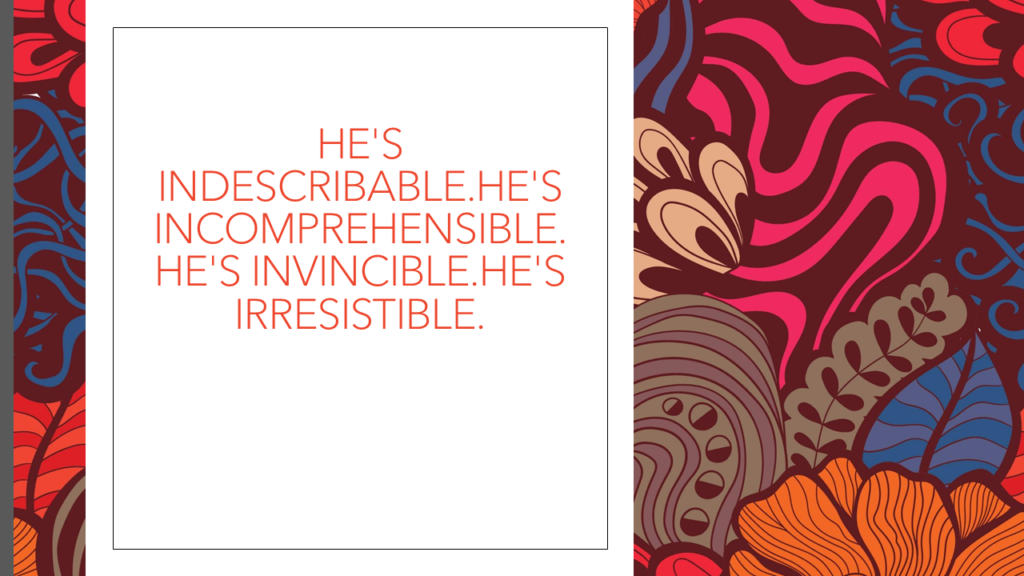 Hey, MBC Family!
Sermon Recap:
Title: Choosing Faith Over Fear–Trusting the King & Seeking the Kingdom
Passage: Matthew 6:25-34
Context: Sermon on the Mount (Matthew 5-7)
Definition of anxious: to be drawn in two different directions, to be distracted, divided
Command #1: Do not be anxious
Does not mean we don't plan
Does not mean we don't have healthy concern
Reasons to "Stop it!"—to stop being anxious
Your anxiety is inconsistent with the character of our God
You are valuable to your Heavenly Father
Anxiety is futile
Anxiety diminishes faith & forgets eternal life
Anxiety ruins our witness
Command #2: Seek first His kingdom
First of all, let me say how encouraging it always is to see you all log in to view the livestream of the worship service on Sunday mornings. However, if you tuned in this past week, you might have noticed that we had technical difficulties at the end of Pastor Matt's message. The feed for Matt's message cut off–with a very unflattering screen shot of Matt, unfortunately–around an hour and 18 minutes into the message, and you missed Matt's closing remarks which included a moving video, That's My King. The video puts visual images to an excerpt from a sermon given by Dr. S.M. Lockridge in 1976. I encourage you to visit our YouTube channel (click here) and watch the end of the message again because Jordan Clark was able to "uncorrupt" the original video and attach this video clip! Thanks, Jordan!
Matt included the video in his message because, as he mentioned, just trying to stop worrying is difficult! It can even feel downright impossible. However, by seeking first God's kingdom and remembering who He is, we can have the faith and confidence in our heavenly Father to overcome the anxiety that can so easily entangle us.
Here is just a taste of the video and Lockridge's message:
I wonder, do you know Him? David said, "The Heavens declare the glory of God and the firmament shows His handiwork. My King is a sovereign King. No means of measure can define His limitless love. No far-seeing telescope can bring into visibility the coastline of His shoreless supply. No barrier can hinder Him from pouring out His blessings.
He's enduringly strong.
He's entirely sincere.
He's eternally steadfast.
He's immortally graceful.
He's imperially powerful.
He's impartially merciful.
You'll have to watch the video to see the rest. It's great stuff! (Btw-Did you know you can even use the "Jump To Section" feature in the comments section of the YouTube video to go right to a certain point in the service? Click on "Show more" under the video in the comments section, and then click on the blue "1:13:40" that appears after the words "Video Clip—'That's My King'." It will take you right to the video!)
On a personal note, I have also struggled with anxiety. My anxiety was never more severe than the month before and the four months Mike was deployed to Iraq. One thing that really helped me when I would start to have panicky thoughts—especially when I was in bed alone at night—was to think of a scripture verse for every letter of the alphabet. I found that Satan doesn't like when we meditate on Scripture, and I would often fall asleep after my first or second round of going through the alphabet. Click on the image below for my "first round" of scriptures for each letter of the alphabet to this update.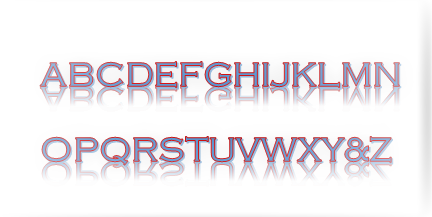 Most I memorized with our kids because they were set to Christine Wyrtzen's (yes, she's related to Dave!) cassette for children, Critter County, circa 1984. After I go through this list once, I start again from the top and try and think of new verses for each letter of the alphabet.
If we're honest, it is truly hard to just "Stop it!" when it comes to anxiety. Don't beat yourself up if you struggle. However, I would challenge you not to roll over every time anxious thoughts come into your mind and succumb to your worry. Scripture is clear that we must destroy speculations and every lofty thing raised up against the knowledge of God. We must take every thought captive to the obedience of Christ (2 Cor 10:5). This is war!!!
But don't try be a "lone wolf" and do this in your own flesh, either—you'll just end up frustrated and disappointed. Like the old children's song says, we're "In the Lord's ARMY!" Ask fellow believers to help hold you accountable not to worry. Then let your commander-in-chief, the Lord Himself, do the hard work. When you focus on who He is and mediate on His word, He will help you find rest and relief from your anxiety.
Noteworthy:
MBC Students will also be having another movie night this Friday at 7pm.  Be sure to vote on your choice of movie by clicking here. They also have some great snacks planned, but only for those who RSVP.  Make sure to let Corbin (click here) know you plan to participate to get in on that action!  In addition, if you're the parent of a high school senior, check your email for an important message about Senior Recognition Sunday.  Please make sure to read it and respond with your senior's information.  Again, if you did not receive the email, please contact the student ministries office.
Did you know that many other LIFE groups and classes are continuing to meet virtually each week?  See below for a list of groups and contact the leader if you would like to join any of these meetings:
Please do not hesitate to contact the church office (click here) if you need anything and leave a message—I will return your call.  People in the congregation have continued to give to our benevolence fund, so we have the resources to help you if you are struggling with overwhelming financial burdens.  Please don't be too embarrassed to ask for help.  Likewise, make sure to check on other members of MBC.  If you sense they are struggling, you can apply for benevolence help for them.  Again, just contact the church office for more information.
Finally, Philippians 4:6 says, "Be anxious for nothing except pandemics!" Wait. It doesn't say that? How about, "Be anxious for nothing except the crashing of the economy." Not that either? As Mike is always quick to remind me, it says, "Be anxious for NOTHING." It's a hard ask, but we serve an amazing God. Let Him bring His power to help you overcome anxiety today.
In service to Him and to you,
Heather Hogue